Dear RPN,
The Reformation Prayer Network is joining together with a number of other national prayer networks and prayer leaders to pray for the spiritual condition of the United States of America next Monday through Wednesday, August 8th through the 10th.
We feel that this is a critical season for the nation, so we are asking that as many Believers as possible commit to fast and pray for those three days. Gather with your families, your friends, your prayer groups and your churches. Pastors, consider setting aside Wednesday night services on August 10th as a night of worship, proclaiming that Jesus is Lord over America!
Please see the Prayer Guide below that the Strategic Prayer Alliance put together for this season of intercession. We would love it if everyone would join in united prayer by following this prayer guide for those three days. Feel free to add additional prayers to it, of course! Let's really blanket this nation in prayer! Make sure your pastors get this information, too, and see if they will devote some corporate prayer and worship time to this. And, by all means forward this email!
Exalting Jesus as Lord over America!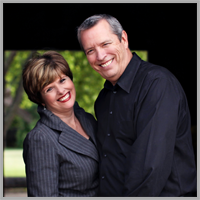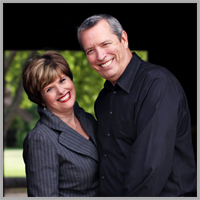 Mike and Cindy Jacobs
---
---
A Call to Fasting and Prayer for the Nation
August 8, 9 and 10
"If my people, who are called by my name, will humble themselves and pray and seek my face and turn from their wicked ways, then I will hear from heaven, and I will forgive their sin and will heal their land." (2 Chronicles 7:14; NIV)
Every Believer in the Body of Christ is being invited to fast and pray for our nation August 8, 9 and 10 to rededicate our land back to Jesus Christ, the one and only Lord, along with God our Father and the Holy Spirit.
Placing ourselves under the blood of the Lamb of God and as the Spirit of God leads, let us do the following – repent of our national sin, renounce the same, revoke the enemy's power over the nation and rededicate America to God.
Day 1, Monday, August 8th:
Repentance and renunciation
Identificationally repent for the worship of any false gods or participation in any false religious activities. Use Daniel 9:1-19 as your guide.

Repent for any covenant breaking that has occurred on a national level, including the breaking of treaties between the government and the Native Americans; the breaking of marriage covenants and the high divorce rate, even among Christian couples; and the breaking of individual promises made to God that have gone unfulfilled, including those who committed their lives to Christ who are now prodigals. See Leviticus 26: 1-13.

Repent for the sin of abortion. Ask the Lord to forgive our nation for embracing abortion as acceptable and to reverse Roe v Wade. Ask the Lord to extend healing to the body and soul of those who have chosen to abort a child and for the Church to extend love and grace to them that they might find grace to help in time of need. Read Psalm 139:13-18 and Hebrews 4:15-16.

Repent of any acts of injustice and corruption that occurred in your city, region and state that you are aware of. This might include former slavery and other racist activities, and the recent conflicts between the African American community and the police. Jeremiah 22:3-5 will help you.

Repent of the rampant sexual sin: pornography, sex trafficking, forced public acceptance of alternate forms of sexuality by the government, and immorality in general. Pray and meditate on 1 Thessalonians 4:3-5 and 1 Corinthians 6:13-20.

We also need to renounce the above activities and agree for the breaking and cancellation of every curse that became active as a result of the above activities. "He who conceals his transgressions will not prosper, but he who confesses and forsakes them will find compassion." (Proverbs 28:13; ESV)
Day 2, Tuesday, August 9th:
Revocation
Ask God to revoke any demonic spiritual power that facilitates and holds the nation captive under the curse of the sins repented for and renounced yesterday. The shed blood of Jesus is all we need to have a right to intercede before the throne of grace. Go through prayer points again and list the areas you are agreeing with God are revoked. Be bold in your request of the Father!
Day 3, Wednesday, August 10th:
Rededication
Finally, we need to rededicate our cities, states and nation to the Lord Jesus Christ with the Father and Holy Spirit, our Triune God, Lord of the universe and all eternity, the only true God. Spend some time in worship and establish Him through your praise as the only God over America. Adore Him and tell Him just how wonderful He is. Decree these scriptures:
Psalm 33 in its entirety.

"Lord, the God of Israel, there is no God like you in heaven above or on earth below—you who keep your covenant of love with your servants who continue wholeheartedly in your way." (1Kings 8:23; NIV)
"If we are unfaithful, he remains faithful because he cannot be untrue to himself." (2 Timothy 2:13; GWT)
"Sing to the LORD, all the earth; Proclaim good tidings of His salvation from day to day. Tell of His glory among the nations, His wonderful deeds among all the peoples. For great is the LORD, and greatly to be praised; He also is to be feared above all gods." (1 Chronicles 16:23-25; GNT)
"Blessed is the man that walks not in the counsel of the ungodly, nor stands in the way of sinners, nor sits in the seat of the scornful. But his delight is in the law of the Lord; and in His law he does meditate day and night….The ungodly are not so: but are like the chaff which the wind drives away. Therefore the ungodly shall not stand in the judgement nor sinners in the congregation of the righteous." (Psalm 1:1-2 and 4-5; NKJV)
"I beseech you therefore, brethren, by the mercies of God that you present your bodies as a living sacrifice, holy acceptable to God. And be not conformed to this world, but be transformed by the renewing of your mind, that you may prove what is that good, acceptable, and perfect, will of God." (Romans 12:1-2; NKJV)
The Lord would say to us, "Indeed I will greatly bless you, and I will greatly multiply your seed as the stars of the heavens and as the sand which is on the seashore; and your seed shall possess the gate of their enemies." (Genesis 22:17; NKJV)
Worship Him!
May the Lord be exalted over America,
The Strategic Prayer Alliance,
Including, but not exclusively:
The International Prayer Council
Intercessors for America
The Reformation Prayer Network
Harvest Apostolic Prayer Network
The Strategic Prayer Action Network
Capitol Hill Prayer Partners
---
---


Copyright © 2016 Generals International, All rights reserved.
You received this email because you signed up for the Generals Monthly Newsletter and email alert updates.
Reformation Prayer Network exists to inform and update you about the issues that the United States is facing that you can take action and cover this nation in prayer. We have made all of this available so that you can get involved and be a part of a national reformation coming through prayer. That's why we're praying you will invest financially with us in these extraordinary days in which we're living. Click here to donate.